Visit Voyageur Park and our various official sites to bask in the joviality of French Canadian culture. Surrounded by great music, amazing foods and wondrous sights, you will have no choice but to re-embody the spirit of the voyageurs! Every winter since 1970, Saint-Boniface, Winnipeg's French quarter, is transformed into a winter paradise and becomes host to the largest winter festival in Western Canada. Voyageur, Métis and First Nations histories are brought back to life, not only through the historical interpretation offered inside reconstructed Fort Gibraltar, but also through the many attractions inside Voyageur Park and at the festival's various official sites. Music of old, traditional cuisine, sensational snow sculptures and captivating shows are but a few examples of the entertainment you can expect to witness during this convivial gathering. Offering a vast array of historical, recreational and educational activities, Festival du Voyageur has something for all tastes and all ages!
---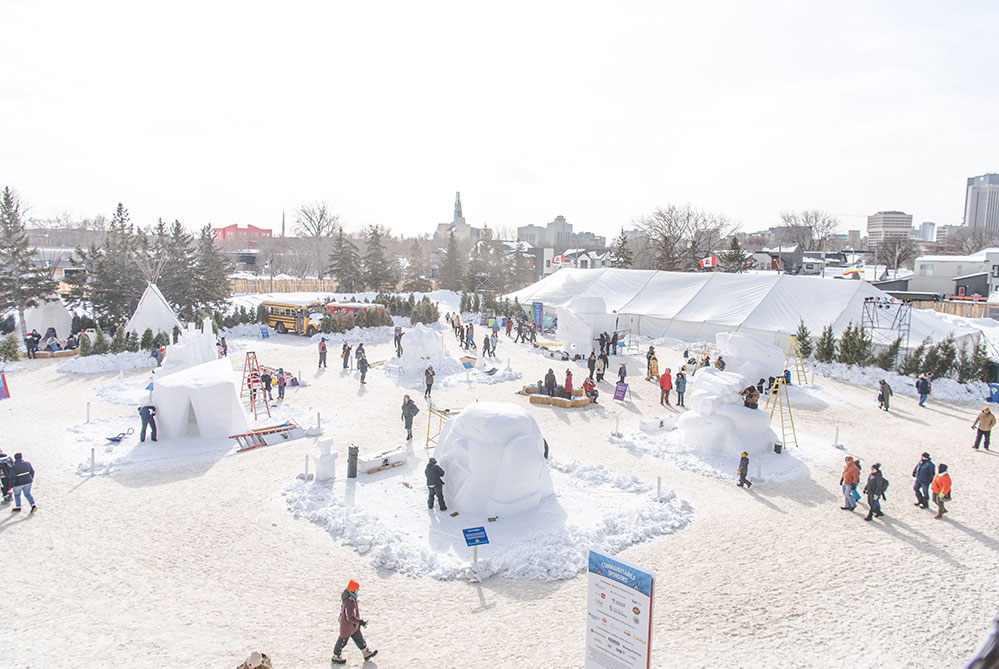 ---
Mission
---
Promote joie de vivre and extend the reach of French language and culture throughout the year through artistic, educational, historical and cultural experiences inspired by the voyageur era.
---
Vision
---
Promote discovery of the rich history of the voyageur era and the vitality of French language and culture in Manitoba.
---
Values
Social Responsability - Heritage - Innovation - Inclusion - Integrity
---
Annual General Meeting
---
Every year, Festival du Voyageur inc. and its board members host the annual general meeting. At this occasion, the results of the previous fiscal year are presented to the members.
---
Annual reports
---
2020 - 2021 annual report
---
2019 - 2020 annual report
---
2018 - 2019 annual report
---
2017 - 2018 annual report
---
2016 - 2017 annual report
---
2015 - 2016 annual report
---
2014 - 2015 annual report
No post was found with your current grid settings. You should verify if you have posts inside the current selected post type(s) and if the meta key filter is not too much restrictive.